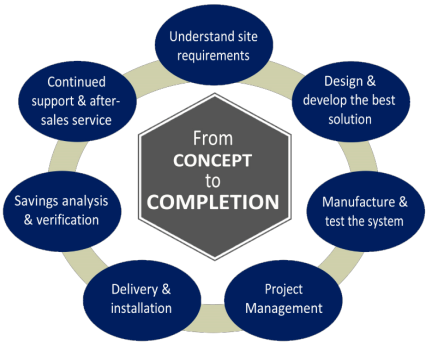 We deliver a full concept to completion service, utilising the vast experience of the icPower team to understand the unique requirements of our clients and ensuring all projects and implemented within the required parameters, without any negative impact on business operations, and delivering tangible results.
Designed and manufactured by renowned energy management innovation specialists icPower is backed by an experienced, engineering-focussed team who have more than 200 years combined experience in the design and project management of energy systems.
icPower is designed and manufactured to the highest recognised international standards, providing assurance that the solutions represent the most efficient and highest quality systems on the market.
In addition, with full R&D, design, engineering, manufacturing and assembly facilities in-house they can offer clients a crucial differential of flexibility as solutions can be adapted to tackle whatever challenges clients face.